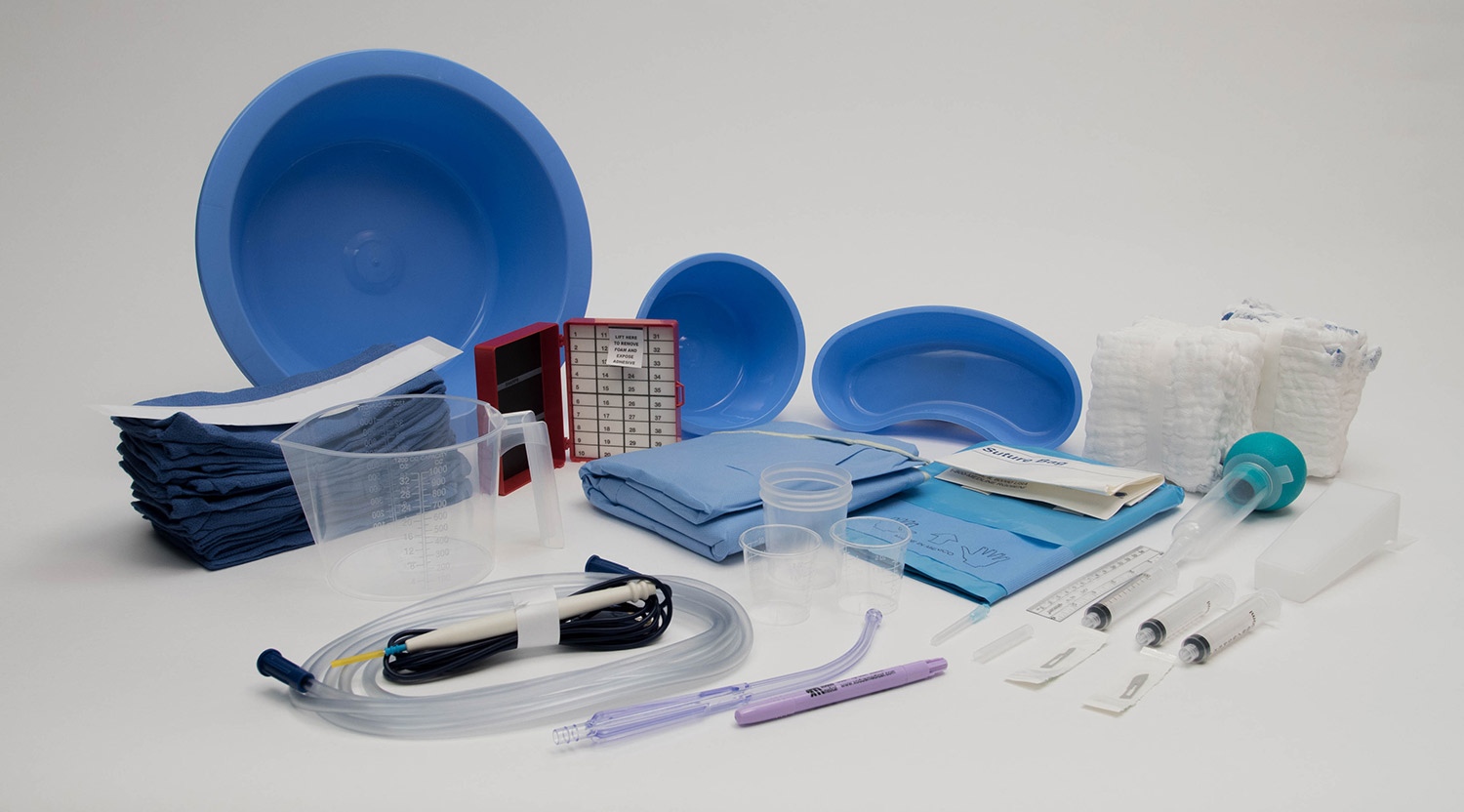 Difference between the types of surgical trays
Surgical trays are often categorized depending on their classes of functions. This categorization, for instance, helps you to determine the type of surgical trays you might need for a particular surgery before it is attempted. You can use these categorized custom procedure trays for a particular procedure and practice as an alternative to medical stock models.
Different type of trays and their characteristics
Single Use Procedure Trays
Single use custom procedure trays are always prepared on the go. You will come to appreciate this sort of surgical trays especially when you need any medical kit out of the laboratories or operating rooms. It is a sure thing that most medics don't want to perform an outside procedure, but accidents do not show specific incidents or time or even place that they may occur. Therefore, it is important that single use custom procedure trays are made available at all time to address the disasters and problems that can happen anytime with no exact place.
Custom procedure trays have been of great benefit since you can have some surgical kits for the minor tools that even armatures and dummies can use quickly without any sorts of consultations from the experts or medics. On the Go kit is mobile, and you can conveniently carry with you at all time. It is a similar kind of the first aid kit. On the go kit is not just essential since it has the primary medical instruments for the dummies, but they also avail the guaranteed sanitary surgical tools for immediate medical attention.
Surgical Trays with Stands
Some custom procedure trays have stands built with it. Even though you can use any surgical tray available for you as you see fit, but one of the best options is having a surgical tray accompanied with a stand. For instance, if you are about to operate on the ground and in an obstinate position, then you have to think about using the surgical trays with stands. Moreover, when you are conducting operating procedure in a laboratory or any operating room, then it is obvious that the custom procedure trays you will be using have to be supported by the stand.
Perforated Instrument Tray
This is a kind of custom procedure trays that are not only promptly available but also have some rips in it to allow air into the instruments. This perforation enables you to drain fluids out of the customs procedure tray. No medics or folk would want a wet surgical tool; the pores would, therefore, allow the air to breathe in and dry up the instruments. Likewise, if you want to clean the tray, you require a place or equipment where the water the cleaning solution will run into to avoid messing the laboratory or the operation room.
Covered and Stackable Trays
These are customs procedure trays that are strong and durable. This is a perfect characteristic since you will need a tray long before the procedure is overdue. This strength in the customs procedure tray will help you protect the instruments from contamination and staining. Also, it will protect the custom procedure trays before any given procedure by allowing you to hoard the customs procedure trays.
Over and above, what is really important is having enough information about the various types of the custom procedure trays and having an informed mind while making the decision of what surgical tray best fits your need.