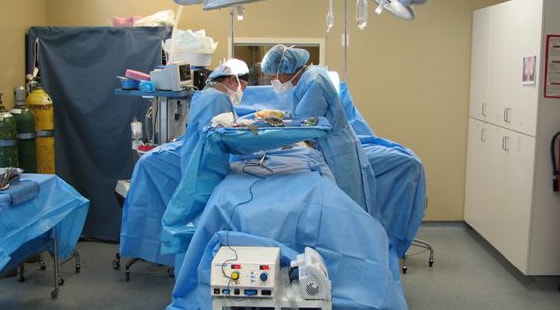 How Can Custom Procedure Trays Make Your Medical Practice More Efficient?
The fast paced and rewarding field of medicine is a job that many people take on in their quest to help others when it comes to healthcare. Depending on where you work, the field of medicine can really keep you on your feet and keep you moving throughout the day. Because of how hectic things can get in the blink of an eye, medical facilities and medical professionals are often looking for ways that they can make their location more efficient. This may be a faster check in when a patient arrives on site or it could be a faster discharge plan so people can get back home quicker. It also can involve the tools and items that are used in the facility. Custom procedure trays are a product that are starting to become more prevalent in the medical and healthcare world. These small packs might not look like much but inside each of them is a host of sterilized and brand new tools that can be used for a variety of medical procedures and practices. They can increase efficiency for patients and doctors while adhering to an annual budget as well.
Custom Tray Options
There are many different types of medicine and a number of different specialties when it comes to healthcare. Some doctors and nurses simply do consultations with patients and if further care is needed they are sent to another specialist or office. Certain doctors and surgeons spend their days performing a number of procedures on patients in order to improve their quality of life and lengthen their lives. With each of these different procedures, there are different tools that are used. You have the option to keep these tools on hand and pick and choose them as you need or you can have these tools already cleaned and ready to go in sterilized packages that are customized for each individual procedure. When it comes time to assist and serve a patient, a custom tray is simply chosen and then used immediately. Some of the procedures that can utilize custom trays can include:
-Open heart surgery
-Brain surgery
-Echocardiogram
-Angiogram
-C-section
-Pap smear
-Wound debriding
-Stitches
Efficiency Of Care
The way that these custom procedure trays help increase efficiency can include:
-Having certain tools already on hand in one convenient package. There is no need to do any searching prior to an appointment or procedure.
-These custom trays can be stored wherever it is safe and convenient. They are highly accessible and can be easily restocked as needed.
-Items are labeled and dated so they can be quickly and easily selected. They can also be discarded whenever necessary.
-Different medical professionals can tailor their trays how they see fit. Not every doctor uses the same tools and custom trays can be made for different providers whether they are all within the same building or not.
These custom procedure trays can be utilized in a variety of different settings. They can be found in hospitals, in general practitioner's offices, in urgent care facilities, on ambulances and in surgical suites. Thanks to the sterile nature of these packs they are not only efficient but very safe for doctors to use on their patients. It is a very simple process to sit down and choose the tools that will go into each individual tray. From there, these products can be ordered and delivered right to the facility. Re-ordering is also very simple and changes can be made all the time whenever deemed necessary. These custom trays are also very affordable and often fit comfortably right into a set budget.